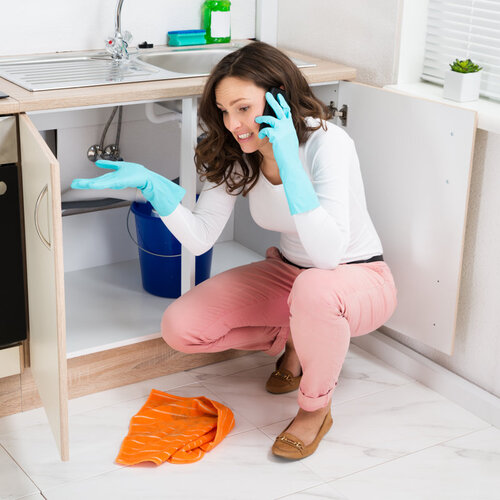 Getting Help for Your Plumbing Emergency
Plumbing emergencies can be incredibly frustrating. Not only do you have to deal with the emergency itself, but you may also have to deal with a plumber who is trying to charge you an arm and a leg. It's the sort of thing that may lead you to delay reaching out to an emergency plumber, but that can do more harm than good in many cases. For an emergency plumber in Brookhaven, GA that you know you can depend on, reach out to the team at Kendrick Plumbing and Gas. Call today at 770-590-5006.
A Reliable Emergency Plumber
As a homeowner, it's important to be able to identify plumbing emergencies. This way, you can address them as quickly as possible and avoid further damage. Some of the most common plumbing emergencies include:
Burst pipes: A burst pipe is one of the most common plumbing emergencies. It can be caused by a number of things, including freezing temperatures, high water pressure, or even corrosion. If you suspect that a pipe has burst, it's important to shut off the water to your home immediately and call an emergency plumber.
Leaking pipes: A leaky pipe is more common than you may think. It can be caused by corrosion or simply an old pipe that isn't functioning properly anymore. If you suspect a leak, call in the professionals immediately to avoid further damage and to repair your pipes quickly.
Clogged drains: A clogged drain can become an emergency if it's not taken care of right away. If you're dealing with a slow drain, there's a good chance that it will eventually become clogged. To avoid this, be sure to call an emergency plumber as soon as you notice the problem.
No hot water: If your home suddenly doesn't have any hot water, it's definitely an emergency. In addition to being an inconvenience, minor problems with your water heater can quickly become much bigger and sometimes even dangerous problems.
No matter the problem, it's important to get help as quickly as possible. An experienced emergency plumber will not only come out to take care of the issue, but they can give you advice on what you should do until help arrives. This can do a lot to help prevent further damage from your plumbing emergency.
Reach Out Today
If you're experiencing a plumbing emergency, don't hesitate to call the experts at Kendrick Plumbing and Gas. We have years of experience dealing with all sorts of emergencies. Reach out to us when you need an emergency plumber in Brookhaven, GA and you can be sure to get the help you need. Call today at 770-590-5006.
Emergency Plumbing Repairs Whether you have a burst pipe or a clogged drain, we can be there to help.
Gas Line Services Reach out to us for help with your gas lines, including repairs and installation of your new gas appliances.
Plumbing Pumps We can give you the help you need with grinder pumps, sump pumps, and more.