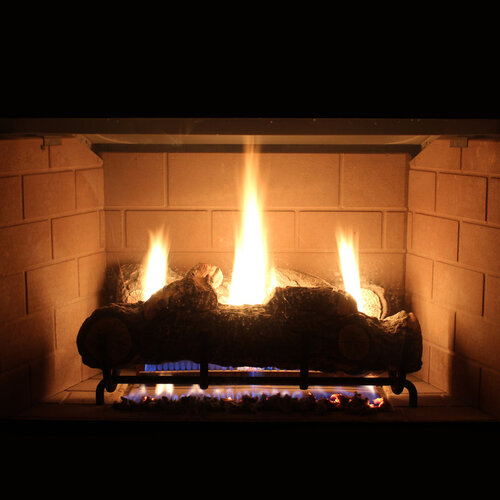 Keep Your Fireplace Burning
Gas logs are a convenient way to enjoy the look and feel of a fireplace without all of the hassle. They even come in a variety of styles, so you can find the perfect set to match your décor. Of course, you may still need a helping hand with the installation of your new gas logs, especially if you don't have much experience connecting items to gas lines. If you need help with gas log installation in Atlanta, GA, our team can be there for you. Reach out at 770-590-5006 to schedule your service.
Why Choose Gas Logs?
There are many reasons gas logs may be the perfect solution for you. Some of the greatest benefits of a gas log installation include:
Aesthetics: You get all of the beauty of a traditional wood-burning fireplace without any of the bother.
Safety: You don't have to worry about sparks from your logs, making them ideal if you have small children or pets in your home.
Ease of use: Once your gas logs are installed, you can enjoy them with just the push of a button.
Energy Savings: Gas is a more efficient fuel than wood, so you can save money on your energy bills.
Of course, once you've got your gas fireplace up and running, it's important to learn how to keep the flames burning brightly. This is why we also offer maintenance services after the installation of your gas logs, along with repairs.
Reach Out to Turn Up the Heat
If you're considering gas logs for your home, our team can help. We offer comprehensive gas log installation services to make sure your fireplace is ready to use. Our team can be there for every step of the process, from helping decide whether a gas-burning fireplace is right for your home to any installation and maintenance needs you may have in the future. We can also help with any other work you need along your gas line, from gas grill installation to gas leak detection.
To find out more or to schedule your gas log installation in Atlanta, GA, reach out to our team. Call us at 770-590-5006.