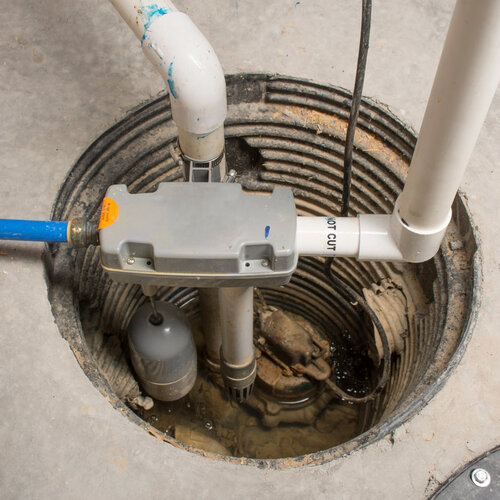 All Your Plumbing Needs Covered
When it comes to plumbing pumps, Kendrick Plumbing and Gas has got you covered! We are the leading plumbing company in Atlanta, GA, helping residential homeowners and builders with high-quality plumbing services at fantastic prices. Plumbing pumps play an essential role in modern plumbing systems. They manage waste efficiently to prevent clogs and extend the lifespan of your pipes. Different homes use various plumbing pumps based on the location of bathrooms and their local waste management systems. Our expert plumbers have years of experience working with all types of plumbing pumps. Whether you need repair or a new installation, we can handle everything from start to finish to guarantee you get the best plumbing performance possible.
Call us now at 770-590-5006 to book an appointment or to learn more about plumbing pumps!
Professional Plumbing Pump Repair & Installation
We have the equipment and expertise to keep your plumbing in great shape! Our team uses the latest plumbing tools like video camera inspections and custom pipe repair to eliminate problems before they become expensive emergencies. However, we also work around the clock to deliver emergency support that stops damage in its tracks and restores normal plumbing performance.
Here are some of the types of plumbing pumps we support:
Grinder Pump Repair – Grinder pumps manage waste and grind it into smaller particles that travel more quickly through your pipes and the rest of your system. They reduce the wear and tear on pipes and other appliances. When they malfunction, it can cause foul odors and increases the chances more oversized items create clogs in your pipes.
Sump Pump Repair – Sump pumps help prevent flooding in basements and other low-lying areas in your home. The appliance has an automated sensor that detects when the pump fills with water. Then, it starts pumping out the water to ensure no flooding happens. But, of course, a faulty sump pump can lead to flooding and water damage.
Lift Station Pump Repair – Lift station pumps take wastewater and sewage from lower areas to higher elevations. They're ideal in places like basements where new bathrooms typically are underneath the original plumbing lines. With lift station pumps, sewage moves up and out, reducing the time it's sitting around your toilets on lower levels.
These are some of the plumbing pumps we frequently repair and install for property owners in Atlanta, GA. Our team at Kendrick Plumbing and Gas is ready to deliver the high-quality performance you deserve with the best deals on pump repair and installation.
How do I know when I need pump repair?
If you find flooding in or around your house, hear strange noises, notice mold growth, or there's anything wrong with your plumbing performance, give us a call. You could be dealing with a plumbing pump malfunction.
Emergency Plumbing Repairs
In addition to scheduled maintenance or a new installation, we provide 24/7 emergency plumbing repair when one or more of your plumbing pumps gives out. If you hear strange noises from your pumps or discover they aren't working, give us a call and book an appointment. As a local company, we prioritize emergency calls because we know how stressful they can be. Our team will get to you quickly, inspect what's wrong, and start fixing it immediately. We'll do our best to prevent water damage and keep your sewer and water system in great condition.
Call us today at 770-590-5006 to schedule an appointment or to get a free estimate on any plumbing pump service. We'll get started right away!