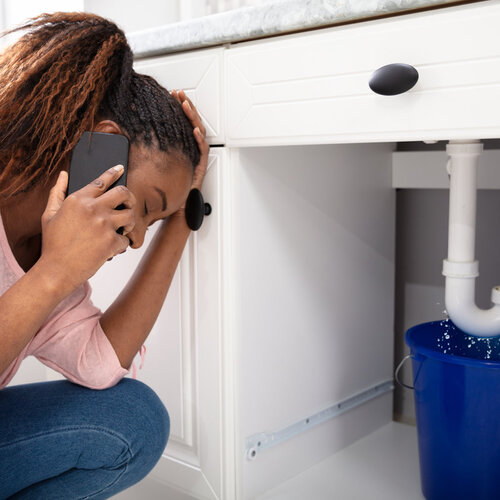 Finding Help for Your Plumbing Emergency
When something goes wrong with your plumbing, it can mean a costly and time-consuming fix, especially if you don't know where to turn to get the help you need. If you're looking for an emergency plumber in Smyrna, GA, you can turn to us for assistance. We have the knowledge and the experience to handle many different types of plumbing emergencies, so you can count on us to help get things back to normal in your home as quickly as possible. If you need help, reach out to us by calling 770-590-5006.
An Emergency Plumber to Meet Every Need
Plumbing emergencies can be difficult to identify, especially if you're not familiar with the plumbing in your home. However, there are a few things you can look out for that may indicate that you have a plumbing emergency on your hands. One common sign of a plumbing emergency is when water begins backing up into your drains. This can mean that you have a clogged pipe, or maybe even an obstruction in your sewer line. If water is coming up the drains in more than one area of your home, it's best to call us right away, as this can be a sign of a serious issue. Some other things to watch out for include:
Wet ceilings or walls: A leaky pipe or crack in a wall can often cause water to build up over time, and this can lead to severe damage.
Gurgling noises: If you hear gurgling coming from your drains or toilets, this may be indicative of a clog.
Strange odors: If your drains or toilets are emitting a foul odor, it's likely that there is something stuck in the line, and this can be a sign of a far more serious issue.
Leaky faucets: Dripping faucets are a common issue, but they can also be indicative of a larger issue within the pipes themselves. If your faucet needs repair, or if you're noticing that it's leaking more than usual, don't hesitate to call us.
If you notice any of these signs, give us a call and we'll come out to assess the situation at hand. We offer reliable emergency plumbing services so you can get the help you need, no matter the issue.
Reach Out Today
If you're experiencing any of the signs of a plumbing emergency, don't hesitate to reach out to us. We have years of experience dealing with all sorts of emergencies, and we'll be able to help get things back to normal in your home as quickly as possible. When you need an emergency plumber in Smyrna, GA, just give us a call. You can reach us at 770-590-5006.
Emergency Plumbing Repairs No matter the plumbing emergency you are facing, our team can be there to help.
Gas Line Services We provide assistance for a range of issues with your gas lines, including gas leak detection, repairs, and more.
Plumbing Pumps Reach out to us for help with plumbing pumps of every type, from grinder pumps to sump pumps.