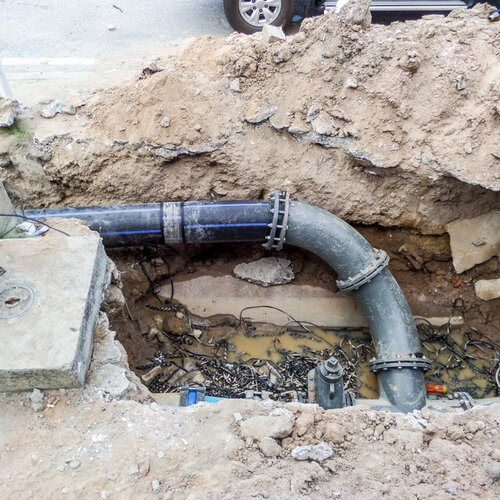 An Essential Part of Your Plumbing
The sewer line is an essential part of your plumbing, having the purpose of carrying wastewater and sewage away from your home and depositing it into the municipal sewer system. Without a properly functioning sewer line, you could find yourself dealing with some major plumbing problems. Fortunately, our team can be there to provide the help you need with your sewer line, whether a simple cleaning is all that's necessary or you have found yourself in need of a replacement sewer line. Get sewer line cleaning in Marietta, GA or the surrounding area by reaching out to our team. Give us a call at 770-590-5006 to arrange your services.
When to Schedule Sewer Line Cleaning
Sewer lines can experience a variety of problems, such as clogs, leaks, and even collapses. If you're experiencing any of these problems or others, it's time to call in the professionals for sewer line cleaning, along with sewer line replacement when necessary.
Knowing the various problems that can arise with a home sewer line is important, as this can help you to identify those issues and get prompt help for your plumbing system ASAP. Things to watch out for include the backup of wastewater or sewage into your home, which is a serious issue that needs to be addressed right away as it can lead to extensive water damage while also being a major health hazard. Gurgling sounds coming from your drains can indicate a clog in your sewer line, along with the frequent occurrence of drain clogs. No matter the problem you are dealing with, you can count on our plumbing professionals to help with your sewer line.
Reach Out Today
If you're experiencing any problems such as wastewater backing up into your home, bubbling noises or gurgling sounds coming from your drains, or water seeping out from under your foundation, you likely need more than a sewer line cleaning. Fortunately, we can help, whether you need sewer line replacement or sewer line cleaning in Marietta, GA. We can also help with main water line repairs and water & sewer line repairs. If you need help with your sewer line, reach out to us by calling 770-590-5006.