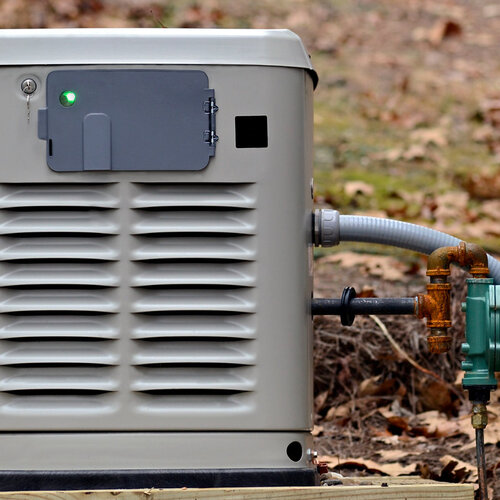 Get the Power You Need
Gas generators are a convenient and portable way to generate power whenever you need it. They are easy to use and they are perfect for emergencies, making them a great choice for many homeowners. However, if you have decided a gas generator is right for you, it can still be a good idea to reach out to a professional for gas generator installation. This will not only ensure the generator is installed correctly, but prevent any issues that could arise due to working with the gas lines in your home. If you're interested in gas generator installation in Atlanta, GA or the surrounding area, we can be there to help. Just give us a call at 770-590-5006 to get things started.
Choosing Gas Generator Installation
Gas generators are a great choice for many homeowners because they offer a number of benefits. Some of the key benefits of gas generators include their convenience. They also help to ensure your home doesn't have to go without power in the event of a power outage.
Installing a gas generator can be a daunting task, but it's important to have it done correctly in order to ensure your safety and the longevity of the generator as well as your home's safety. If your gas generator isn't installed correctly, you could run into a number of problems. One of the biggest dangers of improperly installed generators is the risk of carbon monoxide poisoning. This is because carbon monoxide may be released if the gas generator does not fully burn up the gas used in the unit. Another danger of improper installation is the risk of fire. This is because if the generator isn't properly vented, it could lead to a buildup of flammable fumes.
That's why it is generally a good idea to choose professional gas generator installation, such as the service offered by Kendrick Plumbing and Gas. The members of our team have the experience and expertise to install your gas generator safely and properly, so you can rest assured knowing everything is taken care of and your generator will be ready to use as soon as the work is done.
Reach Out for Service
If you think a gas generator may be a good choice for your home, our team can be there to help you. We can also help with other gas line services, including gas leak detection and gas line installation along with the installation of other gas-fueled appliances. To schedule your gas generator installation in Atlanta, GA, reach out to us by calling 770-590-5006.