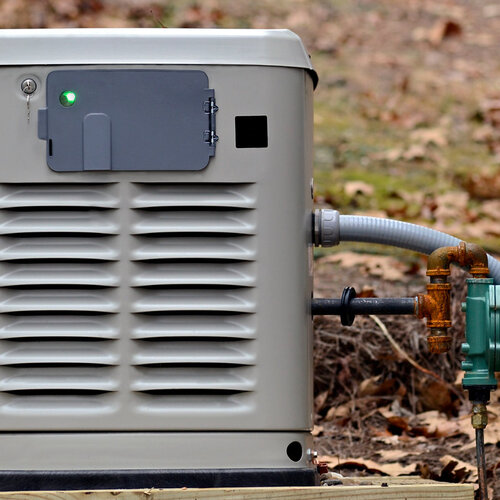 We Help You Stay Prepared
Gas generators are a fantastic option for homeowners in Atlanta, GA who want to be prepared for anything that comes their way. The extra power supply is ideal if the power goes out or you want to move your house off-grid. At Kendrick Plumbing and Gas, we provide gas generation installation services to help you be ready for emergencies, planned outages, or any eventuality. Owning a generator is a smart move that keeps you and your family safe in the winter or when things go wrong. Our technicians have years of experience working with all types of generators and home styles. We can talk to you about user needs and design a custom installation that fits your budget. Give us a call to get a free estimate on installation and ask questions about our gas generator options.
Book your appointment with an expert technician by calling 770-590-5006 today!
Deciding on Gas Generator Installation
How do you know whether you need gas generator installation? Local homeowners in Atlanta, GA know how disruptive weather and power outages are. Overcome external challenges with a system at home you can depend on for years. A quality gas generator keeps you ready for whatever comes your way, and our team is here to support you with expert installation at an affordable price.
If you want peace of mind knowing your house can handle an emergency, then a gas generator is a smart decision. If there is a power outage, your lights will stay on, and you can keep things warm and safe in the harshest winter conditions. Modern gas generators run efficiently to help property owners get the most performance for a relatively low cost.
At Kendrick Plumbing and Gas, we've delivered high-quality gas generator installation services for years. We are the place to call when you have questions as you decide whether to install a generator, and we can handle the entire process from start to finish. Our technicians will arrive on time and cover every detail. We'll also discuss simple things you can do to keep your gas generator in better condition, so it lasts years longer. Regular maintenance and preventing wear and tear will keep your generator in top condition, which makes it easier to depend on when you need power on demand.
Learn more about gas generator installation and schedule an appointment with our team by calling 770-590-5006 now!