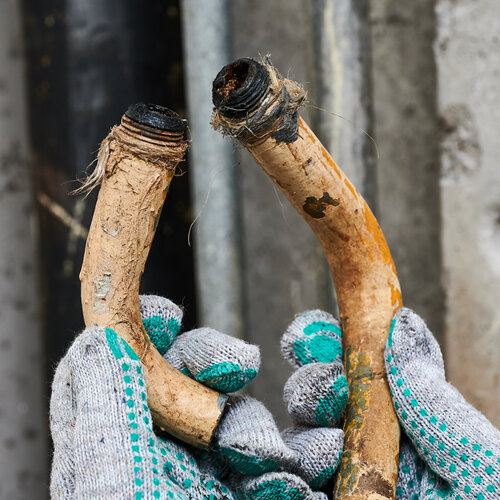 Dealing With Old and Damaged Pipes
Whole house repiping is the process of replacing all the old water pipes in your home with new, modern ones. This can be a great way to improve the efficiency and function of your home's plumbing, as well as increase its value. This service can be especially important if you have corroded pipes as well as if your pipes have been damaged, or even if they're just not up to today's standards. If you think you may need whole house repiping in Marietta, GA or the surrounding area, our team can be there for you. Give us a call at 770-590-5006 to learn more about this service or set up an appointment.
The Whole House Repiping Process
If you're not sure whether or not you need whole house repiping, there are a few ways to tell. One common sign is water damage, especially around the seams of your walls or ceilings. This could be a sign that your pipes are corroded and need to be replaced. Water leak detection can help locate leaks that may be coming from inside your walls or your ceiling and give you more insight into whether you need whole house repiping.
More signs this service may be needed is if your water pressure is low, or if your water has a strange taste or smell. These can be an indication that your pipes are not up to today's standards and need to be replaced in order to provide you with clean, safe water.
Reach Out Today
If you're considering having your home's plumbing redone, it's important to find a reputable company with plenty of experience in whole house repiping. This will ensure that the job is done right from the beginning. If you suspect this might be the right choice for you, Kendrick Plumbing and Gas can provide high-quality whole house repiping in Marietta, GA and surrounding areas to help get your plumbing back into the best shape possible. We can also provide water leak detection and emergency plumbing repairs so you can be sure to get the help you need, no matter the issue you are dealing with. Get things started by giving us a call at 770-590-5006.