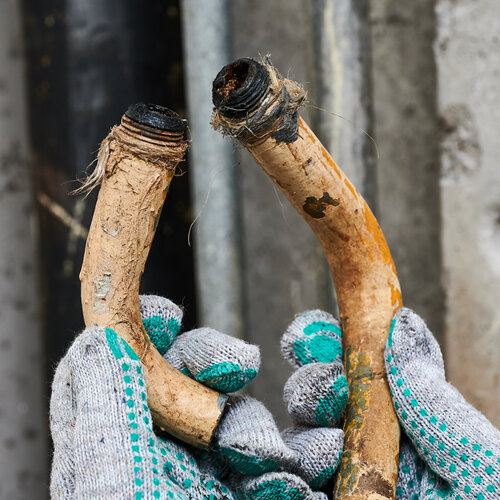 The Home Plumbing Experts
Whole house repiping is the process of replacing all the old water pipes in your
Kendrick Plumbing and Gas is the leading whole house repiping team in Atlanta, GA! We offer custom plumbing services at great prices to homeowners across the region, giving you the best performance at an affordable cost. With whole house repiping, we can breathe new life into your plumbing system, giving you the extra years of quality performance that you deserve. Old pipes are often the cause of leaks, drips, and burst pipes. Water or sewer problems lead to water damage, mold issues, and other concerns. We're here to keep your plumbing in terrific shape with state-of-the-art plumbing that lasts for years. Get quality customer service and support from your local home plumbing experts.
Call 770-590-5006 now to learn more about whole house repiping and book an appointment with our team!
The Benefits of Whole House Repiping
Our team has years of experience in inspecting and assessing pipe systems. We use the latest technology, like video camera inspections, to look deep inside your pipes to help you decide when it's time to upgrade.
In older homes or houses with recurring plumbing issues, whole house repiping can be a powerful solution that saves you money and gives you the peace of mind you deserve. When plumbing repairs and emergency calls add up, they can frequently cost more than replacing entire sections of piping. New piping reduces the chances of bursts and leaks. They also deliver reliable water pressure for years, free from clogs and residue accumulation.
Our team of expert plumbers can get to you quickly to inspect your pipes and design custom options based on your timeline and budget. With new pipes, you'll worry less about clogs, leaks, and other issues. As a local plumber, we get you the best deals on service and materials and will work with you to reduce disruption at home during the pipe removal and new pipe installation process.
Count on us for fast service and quality results. We use only the best in plumbing parts and tools, and you get excellent solutions at affordable prices.
Call us today at 770-590-5006 to book an appointment!