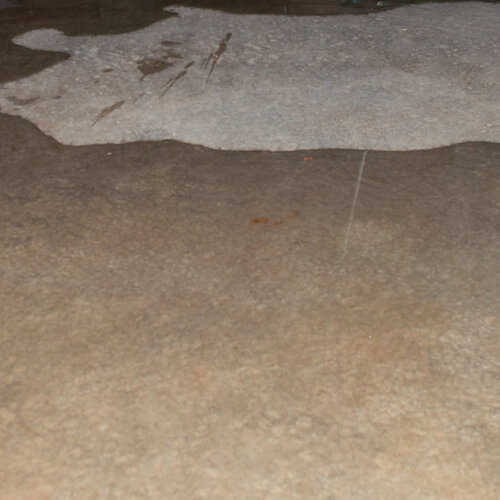 Protect Your Foundation with Advanced Plumbing Solutions
Are you finding unexplained water in your basement or feel like your water bills are higher without explanation? Give us a call, and we'll send someone to your house to inspect your plumbing and help you know whether you need professional slab leak repair. Kendrick Plumbing and Gas is the leading local plumbing company, offering homeowners in Atlanta, GA attentive service and quality plumbing at affordable prices. We'll find any leaks underground or beneath your home and fix them to eliminate threats to your foundation, driveway, or other concrete slabs. Our certified plumbers have years of experience working on all types of plumbing repairs. We're confident we have the solutions you need for better long-term plumbing performance.
Learn more about slab leak repair and book an appointment with an expert plumber by calling 770-590-5006 today!
Signs You Need Slab Leak Repair
How do you know when you need professional slab leak repair? Unfortunately, the signs of slab leaks typically only appear long after the leak began. Eventually, enough water saturates the ground beneath the concrete and makes its way up to the surface. Here are some of the common signs of slab leaks:
Basement Flooding – Water in the basement or anywhere else unexplained is a major red flag. It usually means the pipes under your house are leaking, and the area is so saturated that it's pushing water up into your house.
Dead Grass – Sometimes, dead patches in your yard point to slab leaks because there is too much water in the soil around your yard. Pay attention to how your grass is doing and look for any signs of too much water in your landscaping.
Higher Water Bills – Is your meter running when you're not using any water? Do you have unexplained high water bills? Higher water use could be a sign there is an active leak under your home.
Mold Growth – Signs of mold or musty smells are another sign you may need slab leak repair. Typically, the first signs of mold appear in lower areas of the house, closer to the leak.
Slab leaks are dangerous because they usually go on for weeks, months, or even years before homeowners notice. A leak that lasts that long can cause significant damage to a home's foundation, which can result in expensive repairs that take a long time.
Expert Slab Leak Repair From Kendrick Plumbing and Gas
Our team delivers fast and effective slab leak repair for homeowners across Atlanta, GA. If you suspect a leak in your home, and you can't find where it's located, give us a call! We offer leak detection services and video camera inspections to look for leaks that you can't see. Our team has experience looking for slab leaks in all conditions, and we can find leaks without any significant excavation work.
Once we find the leak, we'll work with you on the best path forward. Slab leak repair tends to be complex, mainly depending on where it's located and the level of damage. However, the licensed technicians at Kendrick Plumbing and Gas have the experience and training to do the job correctly. We'll design custom solutions based on your budget and timeline to get your house back in great shape. In addition, we'll prevent any future water damage to your foundation, basement, driveway, and other concrete slabs.
Protect your house with support from the leading local plumbing company. We're committed to giving you the best results that guarantee performance and avoid costly repairs. Learn why so many homeowners in the area turn to us for all their plumbing needs. We're excited to hear how we can support you with custom plumbing repairs.
Schedule slab leak repair or any plumbing service by calling 770-590-5006 today! We're here to answer your questions and get started right away. We make plumbing problems disappear with easy and proven solutions at an affordable cost.