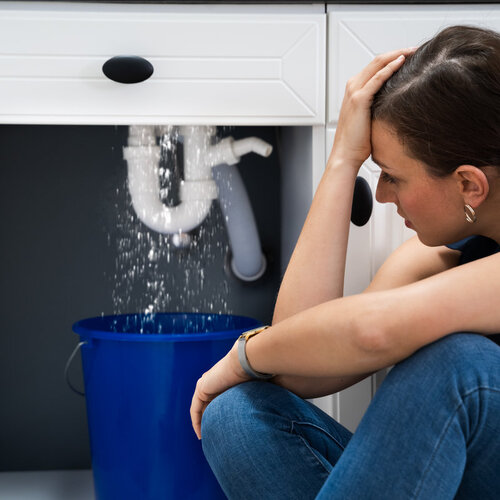 24/7 Emergency Support
Contact Kendrick Plumbing and Gas for fast emergency plumbing repairs in Atlanta, GA! We can get to you quickly to handle any leak or burst pipe. If you're having problems with your pumps or other plumbing appliances, we'll send a technician to you immediately to diagnose the issue and get started on repairs. We go above and beyond to help property owners in the area avoid costly water damage and other concerns. Our team of expert plumbing technicians has delivered fast and affordable plumbing care to our clients for years. We know how to get to the bottom of any plumbing issue quickly, so repairs never take long. Get the support you need for your home or commercial property, and let us design a custom repair plan that keeps your plumbing system in great shape.
Call 770-590-5006 today to schedule emergency plumbing repair and ask questions about our services!
Quality Emergency Plumbing Repairs
Plumbing problems are stressful enough but often more troubling when they happen suddenly. There's nothing like hearing the sound of a burst pipe leaking all over your basement floor or having your heater go out in the middle of winter.
Kendrick Plumbing and Gas is here to make your plumbing worries disappear! We're local, so we get to you quickly to stop leaks and prevent water or sewer damage in your home. In Atlanta, GA, we are the leading provider of residential plumbing services, and our team is committed to finding the best answers for even the most complex issues. Count on us to be there fast with the support you need.
Our services include:
Toilet Repair
Pipe Leaks
Burst Pipes
We're here to stop emergencies in their tracks and get your system back online before you know it.
Trusted Local Plumbers
We're proud to serve local homeowners with fantastic deals on all types of plumbing services. In many cases, people call us frustrated with whatever plumbing emergency they are dealing with, and we arrive to make things right.
We take your emergencies seriously, so you can count on us for attentive service and expert repairs on every call. Our clients know that we are the place to call when quality and time matter. When you need reliable plumbing support, we'll be there as quickly as we can!
The Repairs Process
Typically, we recommend having a Kendrick Plumbing and Gas plumber come to your house to inspect what's wrong and get to the root of any problems. Sometimes, the plumbing issues you see with your toilets or pipe are caused by underlying issues deep inside your plumbing system. When it's a quick fix, great! However, our teams have the tools and experience for even the most complicated emergency plumbing repairs.
Once we understand what's happening, we'll talk to you about options. Our team does its best to keep repairs affordable and secure your home from any future water or sewer damage down the road. After you understand the issues and select how you want to manage things, we'll get started on repairs.
All of our work is backed by a 100% satisfaction guarantee. We want you to be happy with the service you're getting, and we'll go the extra mile to make that happen.
Is no hot water an emergency?
Loss of hot water from a broken heater is a pain, but it's not usually considered a plumbing emergency. We recommend scheduling normal service instead.
Schedule Your Service
Schedule emergency plumbing repair today by calling 770-590-5006!