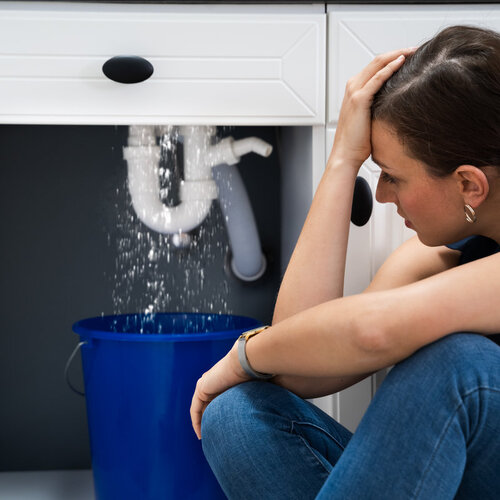 Experiencing a Plumbing 911?
When something goes wrong with your plumbing, you need it fixed as quickly as possible, because delaying those repairs can lead to far bigger and far more costly problems in the long run. That's where Kendrick Plumbing and Gas comes in. We offer emergency plumbing repairs in Marietta, GA and the surrounding area, and we can be there for you to handle any plumbing problems you may be experiencing. If you've found yourself in need of help with your plumbing, we encourage you to reach out to us at 770-590-5006 to schedule your service.
Help With a Range of Common Issues
When it comes to plumbing emergencies, there are a few common issues that often occur. Here are some of the most common plumbing emergencies and what you can do to address them:
A leaking faucet: A leaking faucet might not seem like a big deal, but over time, that leak can worsen and lead to more serious issues.
A clogged drain: A clogged drain is one of the most common plumbing problems. The best way to clear a clogged drain is to use a plunger, but if that doesn't work, a plumber has the tools to fully clear the blockage.
A toilet that won't flush: If your toilet won't flush, it could be a sign of a bigger issue. In some cases, you might be able to fix the problem yourself by jiggling the handle or adding some additional water to the bowl. However, if those methods don't work, it's time to call a plumber.
Water heater issues: If your water heater is leaking, or if it's failing to heat up your water, it needs to be repaired or replaced by a professional plumber as soon as possible.
Sewer line issues: If you're dealing with sewage backups, overflowing toilets, or slow drains, it's probably a sign of a sewer line issue. This is a serious problem that needs to be addressed ASAP.
There are just some of the emergency plumbing repairs our team can provide. However, we provide a wide range of plumbing services along with gas line services, and we can be there to help regardless of the issues you are experiencing.
High-Quality Emergency Plumbing Repairs
At Kendrick Plumbing and Gas, we take pride in our ability to provide high-quality emergency plumbing repairs. We know that when something goes wrong with your plumbing, you need repairs to your plumbing system right away. This is why we're dedicated to providing those emergency repairs promptly and effectively.
We have a team of experienced and knowledgeable plumbers capable of handling a wide range of issues. These plumbing repairs are of the highest quality possible. You can be certain that when you come to us, the job will be taken care of thoroughly and effectively, right from the beginning. Our work often begins with troubleshooting your plumbing issue, something done with services such as our high-quality plumbing video camera inspection. From there, we can provide the work you need to get your plumbing back in shape and operating as it should be.
How do I know when a problem is a plumbing emergency?
There are a few different things that can help you determine whether or not you have a plumbing emergency on your hands. Things to watch out for include flooding, hazardous smells, and any signs of water damage such as mold.
Is a clogged drain an emergency?
A clogged drain is not usually an emergency, but it can become one if the clog is severe enough and you are unable to clear it yourself. If your sink, toilet, or bathtub is starting to back up and you can't seem to fix the issue, then you likely want to call a plumber.
Is a leaking pipe an emergency?
A leaking pipe is not always an emergency, but it can be depending on the severity of the leak. If the leak is large or if you are unable to find any way to fix it, then you will likely need to call a plumber to prevent further damage to your home.
Schedule Your Service
It can sometimes be difficult to know when to call an emergency plumber. Rest assured that if you're experiencing a plumbing emergency, you can always reach out to our team to schedule your service. We can be there to lend a hand no matter the problem you are experiencing. Our team is ready to help with any emergency plumbing repairs in Marietta, GA and the surrounding area that you may need. You can reach us at 770-590-5006.