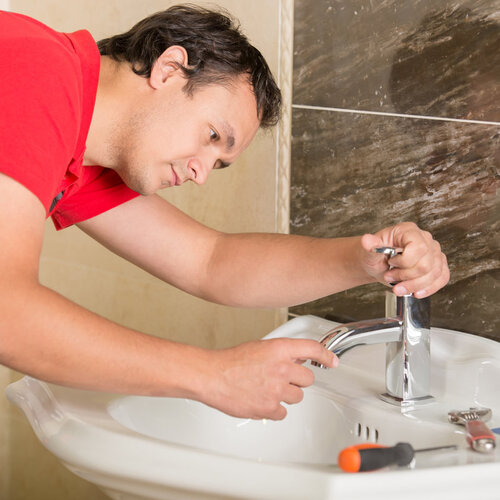 Get Help With Your Plumbing 911
When you're dealing with a plumbing emergency, it can be incredibly frustrating. You're already stressed out with your plumbing problem, and now you have to figure out who to call to provide your emergency plumbing service. It can be really tough to know who to call or where to turn, which is why we try to make things a bit easier for our customers. When you need an emergency plumber in Powder Springs, GA, we can be there for you right away to provide effective and affordable repairs. Give us a call at 770-590-5006 to schedule your service.
Your Local, Professional Emergency Plumber
There are many different problems that can come up with your plumbing, and it can sometimes be difficult to know what is a true plumbing emergency. There are some things you can keep in mind to help you decide whether it's the right time to call an emergency plumber, such as whether the plumbing issue is causing water damage or has the potential to cause water damage. A plumbing problem can also be considered an emergency if it may expose you to hazardous waste. Some of the most common plumbing emergencies include:
Burst pipes: A burst pipe is one of the most common and potentially damaging plumbing emergencies. If a pipe bursts in your home, it can lead to extensive water damage, mold growth, and even structural damage.
Leaking pipes: A leaky pipe can also cause extensive water damage if left unaddressed. Even a small leak can waste a lot of water, so you should definitely call an emergency plumber if you suspect a leak.
Water heater issues: Your water heater can stop working for various reasons, but it's important to have it examined by a professional when this happens. In addition to being a major inconvenience, a failing water heater can be dangerous and expensive to take care of if not repaired right away.
Clogged drains: A clogged drain can cause water to back up in your sink, tub, or shower. This can lead to water damage and sanitation issues, so it's important to have a professional clear the blockage as soon as possible.
If you're dealing with any of these problems or any other plumbing issue that you consider an emergency, we can be there for you.
Reach Out Today
As frustrating as a plumbing emergency may be, knowing where to turn to for help can make things a lot easier. When you need an emergency plumber in Powder Springs, GA, we can be there for you. Give us a call at 770-590-5006.
Emergency Plumbing Repairs Whether you have a burst pipe or a clogged drain, our team can help.
Gas Line Services Reach out to us for help with gas line services from installations to repairs.
Plumbing Pumps We can be there to take care of many types of plumbing pumps, including sump pumps, grinder pumps, and much more.