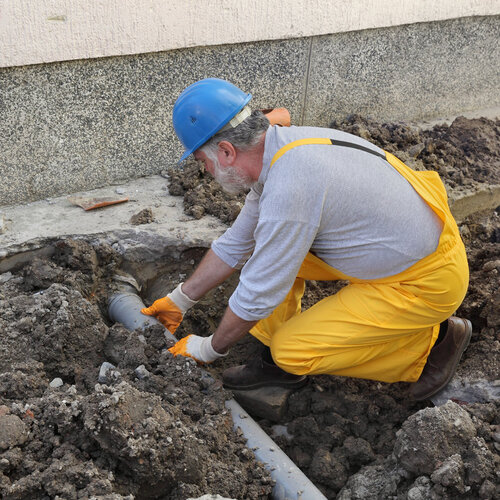 We Specialize in All Residential Plumbing Services!
Kendrick Plumbing and Gas is the area's leading plumbing company in Atlanta, GA. We use the best equipment and plumbing talent to bring you excellent solutions at affordable prices. Our plumbers offer custom water and sewer line repairs to keep your pipes and faucets working. Avoid messes from flooding or the frustration of clogged drains with help from our experienced technicians. We fix problems for local homeowners daily with proven technology and years of practice. Avoid the stress of plumbing issues by calling us today! Get a free estimate on any water or sewer line repair, or ask questions about our services. Our team is excited to hear how we can get your pipes working again.
Call __PHONE__ now to book an appointment with an expert plumber!
Professional Water Line Repair
Kendrick Plumbing and Gas fixes leaks and prevents plumbing emergencies with rapid water line repairs in Atlanta, GA. If you notice a leak in your home or outside in your water main, we can quickly get your plumbing system back online with the tools. Whether you need a video camera plumbing inspection or some other type of leak detection, we have the necessary training and expertise. We always bring the latest plumbing technology to our clients that are designed to save them time and money.
Unfortunately, water line repairs are often hard to spot because they leak in the ground or under your home. If you spot higher water bills, mold growth, dead grass patches, or the sound of running water, call us to find the leak and stop water damage early. We'll handle anything from root growth to burst frozen pipes in a flash and leave you with better pipes and plumbing appliances that will keep your home in great shape for years to come.
Effective Sewer Line Repair
Are your toilets frequently clogged, or do you smell sewage near your drains? Sometimes, sewer pipes or pumps break down, which causes recurring issues with your plumbing system. Sewer problems are never fun, so we make sewer line repair calls from customers seriously. We can sometimes get to you on the same day you call and look for leaks, malfunctioning appliances, and clogs.
Once we know what's wrong, we'll talk to you about options for repair. Our team does its best to give you solutions that fit your budget and timeline. You can count on us for honest recommendations and fast solutions that stand the test of time. We'll get your sewer system back on track and lower your risk of flooding, backflow, odors, and slow drains moving forward.
All of our work is guaranteed to meet your standards. One of the reasons we're the most trusted plumber in the area is that we treat homeowners like family. We do what's best for your house and never cut corners. With us, you get attentive service and a commitment to quality that speaks for itself.
Discover how we can improve your plumbing performance and save you money, starting today! Get the help you need that eliminates water or sewer line problems before they become emergencies. We work 24/7 to ensure an expert plumber is always just a phone call away.
Book an appointment for plumbing repairs by calling 770-590-5006 today!