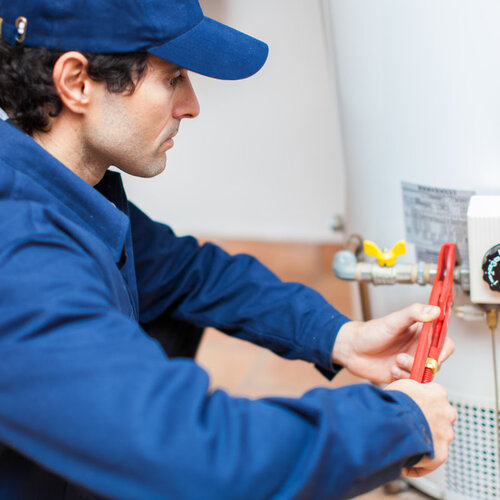 Dependable Plumbing Services in Atlanta, GA
We offer fast service and great deals on all water heater replacements and installations! Get reliable hot water all year with a modern water heater that works for years. At Kendrick Plumbing and Gas, we research to ensure our clients have the best plumbing appliances at the best prices. Whether you're installing a new appliance or need a replacement, we can get a team to you quickly to handle everything from start to finish. We'll show up on time and give you the attentive service you need to keep your plumbing in great shape. We'll arrive day or night in a water heater plumbing emergency and on the weekend. If you're having trouble with a leaking heater or your appliance suddenly stops working, we're here to get things back online fast.
Call us today at 770-590-5006 for a free estimate and to book an appointment with an expert plumber!
Signs You Need Water Heater Replacement
How do you know when it's time for a water heater replacement? Knowing what to look for can help you avoid a total outage or leaks in your basement. Here are some things to watch for and when to call a professional plumber.
A Lack of Hot Water – This is probably the most obvious sign you need a new water heater. When you can't get any hot water, and the fuse is turned on, there's likely something wrong with the appliance. Some heaters can be fixed, but repairs often cost more than a new appliance, which is why replacement is usually the best choice.
Leaks – Minerals in the water tend to build up inside your water heater and erode its walls and seals. Eventually, it can cause leaks at the base of your appliance that spill onto floors and carpets.
Noises – Your water heater shouldn't make strange or loud noises. Call us for service if your appliance is making banging or clicking sounds.
We are the leading plumbing service in Atlanta, GA, ready to help you with water heater replacement or any other plumbing solution. Call us at 770-590-5006 to schedule an appointment!