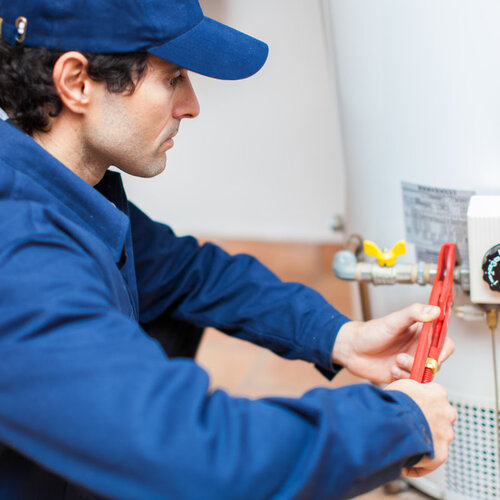 Keeping You in Hot Water
The water heater is an important part of any home. A good water heater will keep your family warm and comfortable while showering and bathing all winter long, while a bad one can leave you in cold water. That's in addition to everything else a water heater will provide, such as hot water for your dishwasher and washing machine. If you've noticed problems with your water heater and found it isn't working the way it should be, or perhaps found it isn't working at all, our team can be there to help. In addition to repairs, we can provide water heater replacement if your appliance is damaged or nearing the end of its lifespan. For water heater replacement in Marietta, GA or the surrounding area, you can rely on us. Give us a call at 770-590-5006 to schedule your service.
Identifying the Need for Water Heater Replacement
If you're not sure whether or not your water heater needs to be replaced, there are a few signs to look for. One is if you're seeing water leaking from the tank, as this can be a sign of especially bad damage to the unit. If the tank is rusty or corroded, that's another sign it might need to be replaced. It's also important to pay attention to the age of your water heater. If it is more than 10 to 15 years old, a water heater replacement will likely be needed soon if it isn't needed already. And finally, if you're not getting enough hot water from your current unit or the water isn't as hot as it used to be, that can also be a sign that water heater replacement is needed.
Reach Out for Service
If you're experiencing any of these issues, a member of our team can come to inspect your water heater and determine the best step for you to take. If a water heater replacement is the best option, our team can help you with the process. This includes choosing the best water heater for your home and providing the installation of your new water heater, including the removal of the old water heater. We also provide water heater services including help with propane & gas water heater installation and tankless water heater installation. To learn more about water heater replacement in Marietta, GA or to schedule your service, reach out to us. Call today at 770-590-5006.