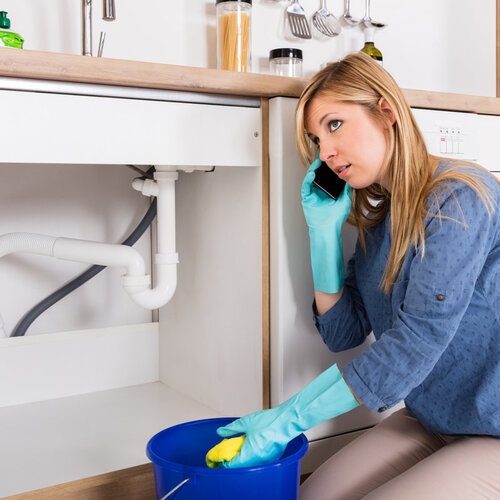 Finding the Help You Need for a Plumbing 911
When you have a plumbing emergency, it can be frustrating trying to find the help you need. You may not know who to call or where to turn for assistance. The best thing to do is to have a plan in place before an emergency happens. Keep the number of a local plumber handy, and research emergency services in your area so you know who's available to handle your plumbing 911. If you need an emergency plumber in Marietta, GA, our team can be there for you. Just give us a call at 770-590-5006.
Your Emergency Plumbing Experts
If you're faced with a plumbing emergency, the best thing to do is to stay calm and take action. There are a few things to keep in mind that can help prevent more damage from occurring and help you get things back to normal quickly. One of the first things to do is to shut off the water supply if you can. This will help prevent any further damage to your home. Next, call an emergency plumber. Even if the issue does not seem urgent, many plumbing problems can quickly become far more serious and lead to much bigger problems such as water damage in your home. Some of the most common plumbing emergencies include:
Clogged drains: A clogged drain can quickly become a plumbing emergency if it's not dealt with right away. If you notice water backing up in your sink or tub, or if your toilet is overflowing, give us a call.
Leaking pipes: A small leak might not seem like an emergency, but if it's left unaddressed, it can lead to water damage and mold growth.
Broken pipes: A broken pipe is an emergency situation, as it often requires immediate attention to minimize the risk of any further damage taking place.
These are just a few of the plumbing emergencies you may have to deal with. If you aren't certain whether an issue needs immediate attention, it is always a good idea to reach out to a professional. They can advise you on the next steps to take to prevent possible damage.
Reach Out Today
If you need the help of an emergency plumber in Marietta, GA, our team can be there for you. We can handle many different types of plumbing emergencies so you can get things back to normal. To get started, give us a call at 770-590-5006.
Emergency Plumbing Repairs We can be there to help with a range of emergency issues, from burst pipes to clogs.
Gas Line Services Reach out to our team for help with your gas lines, gas appliances, and other assistance.
Plumbing Pumps We can be there to help with plumbing pumps of every time, from sump pumps to lift station pumps.