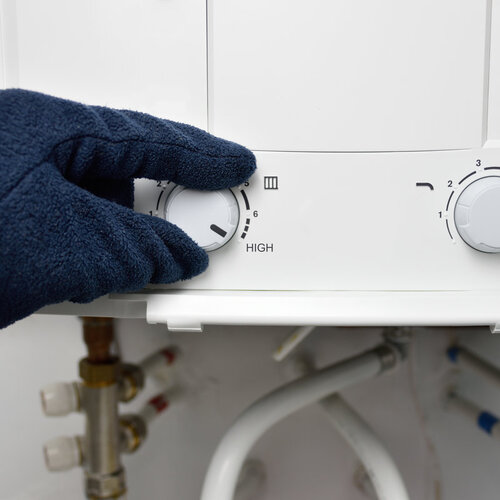 An Eco-Friendly Hot Water Option
Kendrick Plumbing and Gas can help design custom tankless water heater installation for your home in the greater Atlanta, GA area! We have years of experience working with all plumbing appliances and have an ample supply of different water heaters to help you make the best decision for your home. Every year, more homeowners choose tankless water heater installation because they're smaller appliances that typically reduce water consumption and save money. These small but powerful plumbing appliances take up less space in your home and only heat the water you need for bathing, cooking, and other uses. Talk to us about different brands and models, and get a free estimate on installation services today!
Call us now at 770-590-5006 to learn more about tankless water heater installation and schedule an appointment with our team!
Upgrade with Tankless Water Heater Installation
If you've got an old water heater or are building a new home, you should consider tankless water heater installation! This is a fantastic upgrade for most homeowners in Atlanta, GA because tankless heaters are:
Eco-Friendly
Smaller (Saves Space)
Easy to Maintain
Saves Money (Lower Water Bills)
At Kendrick Plumbing and Gas, we have great deals on the latest water heaters and other plumbing appliances. When the time comes to replace your old traditional water heater, talk to us about whether tankless is a smart move. We have a range of options to deliver the performance you need at the right price.
Tankless heaters provide almost instant hot water without the wait. They heat whatever you're using instead of maintaining a larger hot water supply in a big tank in the basement. In addition, they fit into closets, so you can use that basement space for some extra legroom or another bedroom. These energy-efficient tools are perfect for water-conscious homeowners and people who love to save money.
Discovery why tankless may be the best choice for your house! Talk to us about the benefits of different water heaters and get a free estimate on installation services.
Book your appointment for plumbing service today by calling 770-590-5006!