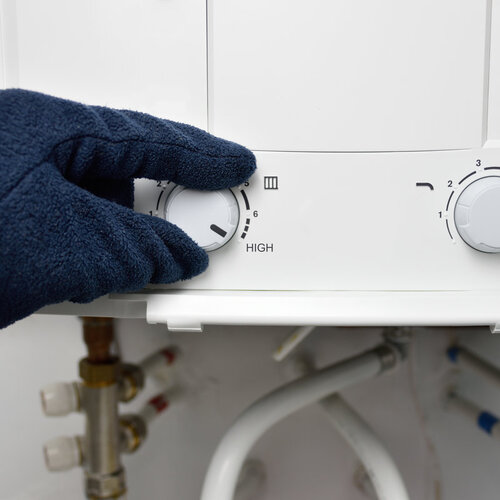 An On-Demand Hot Water Solution
Tankless water heaters provide on-demand hot water by heating water as it flows through the unit rather than storing hot water in a tank. This can provide a number of benefits and is why so many people are beginning to opt for tankless water heater installation in Marietta, GA and the surrounding area. If you think this might be the right choice for your home or business, our team can be there to help you. Give us a call at 770-590-5006 to learn more or schedule your service.
Choosing Tankless Water Heater Installation
A tankless water heater installation can provide you with hot water on demand. That means that as soon as you turn on your hot water tap, the unit will begin heating the water for you. This also means that if someone in your household takes a long shower or spends a long time washing the dishes, there will still be plenty of hot water left for anything else that needs to be taken care of in your home.
This method of heating water can save energy since you are not heating water that is not being used, something that can save you a lot of money in the long run as well. Tankless water heaters also have a longer lifespan than traditional tank water heaters, being able to last 20 years or more as compared to traditional water heaters, which have a lifespan averaging 10-15 years. These are all things that make tankless water heater installation a great choice.
Schedule Your Installation
If you think this type of water heater may be a great choice for your home, we invite you to speak with our team. We can give you all the information you need to decide if this truly is the best choice. From there, we can provide you with a tankless water heater installation in Marietta, GA or any surrounding cities using only the highest-quality tankless water heaters on the market. We can also help with traditional water heaters, along with propane & gas water heaters. To learn more or schedule your installation, give us a call at 770-590-5006.