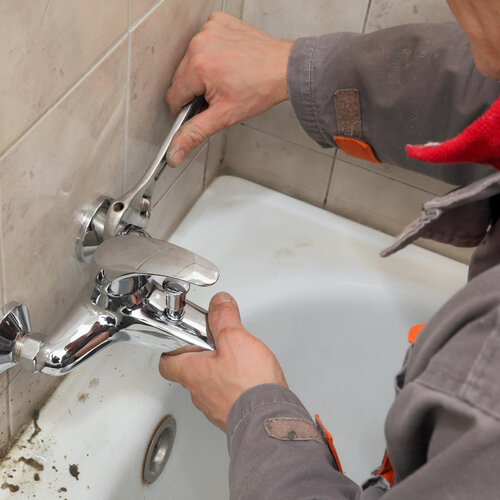 Your Professional Plumbing Services
A broken or damaged faucet can be a huge inconvenience. Imagine needing to get water from the tap and not being able to because the faucet is not working. This can cause delays in completing a variety of tasks, such as cooking or cleaning, that require water. It can also be a safety hazard if there is no way to turn off the water in case of a leak. A broken faucet can be caused by many things, such as a build-up of mineral deposits, a loose washer, or even just general wear and tear over time. However, no matter the cause it is important to get it fixed as soon as possible to avoid any further damage or inconvenience. When you need faucet repair in Marietta, GA, the team at Kendrick Plumbing and Gas can be there to give you the help you need. Schedule your service today by giving us a call at 770-590-5006.
Signs of a Damaged Faucet
There are a few signs that can indicate that your faucet is damaged and needs to be repaired. The most common sign, and the most obvious, is water leakage. If you notice water leaking from the faucet, it is definitely time for a repair. This can include leaks from the tap itself as well as from the handles or the base. Another sign that your faucet needs to be repaired is if it is not providing a steady stream of water. If the water pressure is weak or sporadic, it is likely due to a build-up of mineral deposits which can restrict the flow of water. Cleaning can sometimes take care of this kind of issue, though in many cases it may be best to arrange the installation of a new faucet.
Other things that can indicate a need for faucet repair or replacement include a loud noise coming from the tap when it is turned on or off, water that is too hot or too cold when no other taps are experiencing this issue, or a handle that is loose or feels sticky. If you notice any of these issues, give us a call and we will send out one of our skilled technicians to take a look.
High-Quality Faucet Repair Services
If your faucet is showing any signs of damage, it is important to get it repaired as soon as possible. The team at Kendrick Plumbing and Gas provides faucet repair in Marietta, GA and the surrounding area, along with other kinds of help such as faucet replacement. This is in addition to other emergency plumbing repairs and gas line services. This way, you can be sure to get the assistance you need with your plumbing system no matter the problem that arises. If you are in need of help with your faucet, give us a call at 770-590-5006.