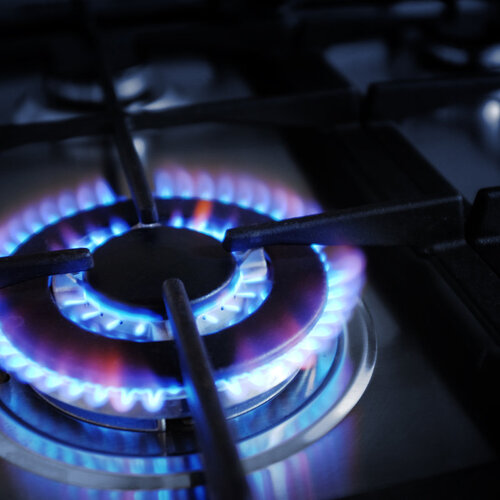 Safe & Effective Natural Gas Solutions
Kendrick Plumbing and Gas is the leading propane to natural gas conversion service in Atlanta, GA. We're here to help you make the switch to a reliable energy source that's safe and delivers the performance you need. Our team has done a ton of conversions, and we're ready to convert your heater, furnace, and other appliances from propane to natural gas in no time. You can count on us for reliable and prompt service. With expert technicians, we give honest recommendations designed to save you money and time. Get your home the way you want it with safe and clean natural gas!
Call us now at 770-590-5006 to book your appointment or to ask questions about natural gas conversions!
Appliance Propane to Natural Gas Conversion Service
Homeowners typically switch their heating system and appliances to natural gas at the same time to save time and money. However, not all appliances can make the switch. Sometimes, you'll have to buy new appliances that run on natural gas. For appliances with the option to convert, though, we can handle the process from start to finish. We can send a technician to your house to inspect your appliances and tell you which ones will convert. Knowing will help you plan which appliances you'll need to buy to avoid any disruptions after your conversion.
Our team works with dryers, outdoor lights, fireplaces, ovens, generators, refrigerators, furnaces, heaters, and grills. We know how to convert to natural gas safely and quickly to update your house and deliver a reliable long-term energy supply.
Natural gas is a fantastic option for homeowners in Atlanta, GA because it's piped to your home. You never have to switch tanks or manage refills. It's an eco-friendly and affordable option that is perfect for houses in the area.
When you need propane to natural gas conversion, we're the team to call! Our technicians have years of experience working with a full range of appliances and gas line configurations. We'll make things simple and fast, setting your home up for the long run. Then, after we're through, you can enjoy a steady supply of natural gas that burns clean and is safer than many alternative fuel sources.
Talk to a gas conversion expert to get a free estimate for your home and appliances by calling __PHONE__! Book an appointment with our team, and we'll get started right away!