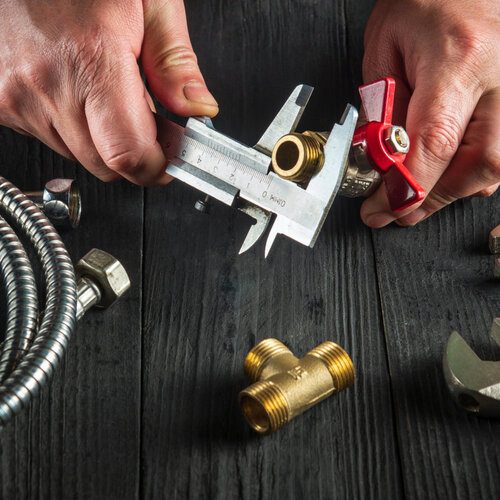 Eco-Friendly Energy Solutions
Natural gas gives homeowners an affordable, eco-friendly heating source that delivers reliable performance. Every year, more properties switch to natural gas because it's safe and effective. It's excellent for cooking, heating, and hot water. At Kendrick Plumbing and Gas, we provide gas line installation services for homeowners in Atlanta, GA. Our team can manage everything from start to finish, helping you make the switch stress-free. We can get to you quickly to inspect your home and design the best installation path based on where your appliances are. Our specialists have years of experience working on all home types to bring you the best gas line options in the area. Learn more about gas line installation or get a free estimate for your home by calling today!
Book an appointment with an expert technician or ask questions about our services by calling 770-590-5006 now!
Professional Gas Line Installation
We install new gas lines that look great, meet code requirements, and deliver long-term performance. You can count on our professional plumbers, that are fully licensed and insured. We cover all types of plumbing services in Atlanta, GA, including professional gas line installation at great prices. We regularly install lines in new homes, replace aging lines, or help homeowners make the switch to natural gas.
On every project, safety and performance are our priorities. We've spent years doing installations, so you can trust us to make honest recommendations, and our work is always the highest quality available. We're also available 24/7 in case any gas-related emergencies happen. For example, we can connect the gas lines to your appliances and help you learn how to get the most out of your new line.
We handle:
Gas water heaters
Gas ovens
Gas grills
Gas furnaces
Gas logs
Gas generators
Our team can also manage your transition to natural gas from propane. We have the latest tools and training to make any natural gas line installation fast and simple. Talk to us about how we can help, and let our team take care of the rest.
We use the best materials to prevent decay that causes leaks and corrosion. With a network of reliable suppliers, we can get to project completion faster, so you can start using your new gas line sooner!
Book your appointment with an expert plumber or get a free estimate on gas line installation by calling 770-590-5006 today!