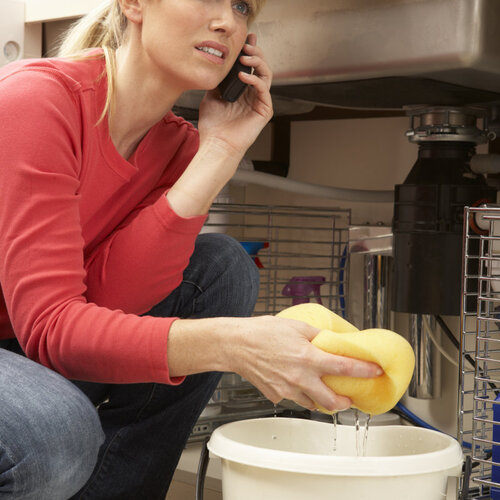 Your Local Plumbing Professionals
If you're experiencing a plumbing emergency, it's important to get help as soon as possible. Some emergencies may require that you call a plumber immediately, while others may only require that you take some preliminary steps until a plumber can arrive. If you need help, our team can be there for you, whether you need a repair right away or you just need to know what to do until a plumber arrives. For an emergency plumber in Sandy Springs, GA, reach out to the team at Kendrick Plumbing and Gas. Call today at 770-590-5006.
An Emergency Plumber You Can Depend On
There are times when a plumbing emergency is so severe that you need to call a plumber right away. Some emergencies, such as a burst pipe, can cause extensive damage if not addressed immediately. Other emergencies, like a clogged drain, may not be as serious, but they can still cause problems if left untreated for too long. Some of the most common plumbing emergencies requiring quick attention include:
Overflowing toilets: An overflowing toilet can quickly lead to water damage in your bathroom. If you have a plunger, you may be able to unclog the toilet on your own. If not, you'll need to call a plumber.
Leaking pipes: A leaking pipe can cause significant water damage if it's not fixed right away. You may need to turn off the water to your home to prevent further damage.
No hot water: A lack of hot water can be a huge inconvenience, and it can be a sign of many different problems with your hot water heater that could require immediate attention.
Burst pipes: A burst pipe can cause a lot of damage to your home, and it needs to be fixed as soon as possible.
Sewage backup: A sewage backup can cause serious health problems in addition to being damaging, so it needs to be addressed immediately.
A professional emergency plumber can quickly assess the problem and provide the necessary repairs to restore your plumbing system as quickly as possible. Always be sure to reach out for help so you can prevent even bigger problems from arising.
Reach Out Today
If you're experiencing any of these plumbing emergencies, or any other problem that requires immediate attention, call the professionals at our company. We're always available to take care of things. For an emergency plumber in Sandy Springs, GA that you can depend on, reach out to our team. Give us a call today at 770-590-5006.
Emergency Plumbing Repairs Our team can be there to help with everything from burst pipes to clogged toilets.
Gas Line Services Get in touch with our team for help with gas leak detection, gas line repair, and more.
Plumbing Pumps We can help with many types of plumbing pumps, from grinder pumps to sump pumps.