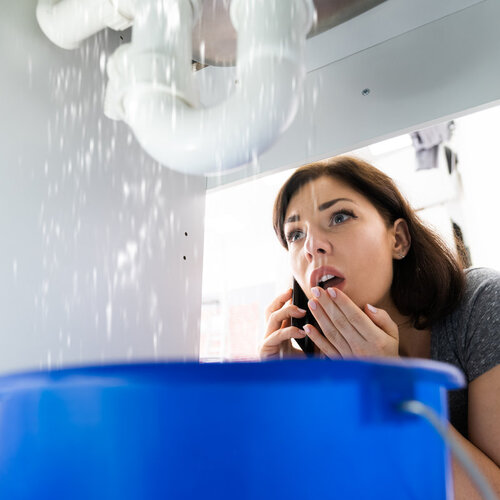 Professional Help With Your Plumbing 911
Dealing with plumbing emergencies can be daunting, but with the help of a professional plumber, it can be a lot easier. When you're dealing with a major plumbing problem, you can count on the fact that our team has the experience and expertise to handle any plumbing emergency, big or small. If you're experiencing a plumbing emergency, don't hesitate to reach out to us. We can give you advice on the next steps to take, and we'll be there right away to take care of the issue. For an emergency plumber in East Cobb, GA, reach out to the team at Kendrick Plumbing and Gas. Call today at 770-590-5006.
An Emergency Plumber You Can Count On
It can be more difficult than many people to realize to recognize whether the situation they are dealing with is a plumbing emergency. A problem such as a burst pipe that's led to flooding in the home obviously requires the services of an emergency plumber. However, other issues may not seem as big, but can still lead to major damage or even health problems if not taken care of quickly.
Knowing some of the more common plumbing emergencies can help you know what to expect if a problem comes up and when to call for emergency assistance. Common plumbing emergencies include:
Burst pipes: A burst pipe is one of the more serious plumbing problems. It can cause extensive water damage, flooding, and even structural damage to your home. If you see water coming from a pipe or notice that a pipe has burst, it's important to shut off the water to the affected area and call an emergency plumber right away.
Leaking pipes: A small leak might not seem like a big deal, but it can actually lead to major water damage over time. If you notice a small drip or even just a wet spot on your ceiling or walls, it's important to have it checked out by an emergency plumber.
Sewage backup: Sewage backups are not only unpleasant to deal with, but they can also be dangerous. If you notice sewage coming up through your drains or notice a bad smell coming from your sewer line, it's important to call an emergency plumber right away.
These are just some of the plumbing emergencies you may experience. If you aren't sure whether the issue you're dealing with is an emergency, you can call us for advice about your situation.
Reach Out Today
When you find yourself in need of an emergency plumber in East Cobb, GA, our team can be there for you. Just give us a call at 770-590-5006.
Emergency Plumbing Repairs From burst pipes to clogged drains, we can help with a variety of plumbing emergencies.
Gas Line Services Whether you need gas leak detection or you want to install a new gas appliance, we can help.
Plumbing Pumps Our team can provide a range of services for grinder pumps, sump pumps, and more.