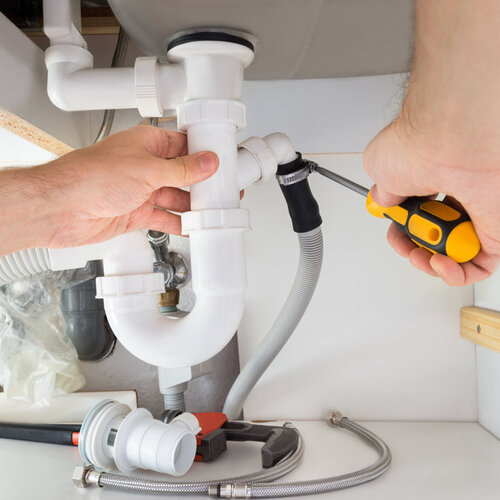 Help for Your Plumbing Emergency
Plumbing emergencies can be a real challenge to deal with. They often happen at the worst possible time and can cause a lot of damage if not handled correctly. One of the first things to remember when a plumbing emergency arises is to stay calm. This is probably the most important thing to remember in a plumbing emergency. Panicking will only make it more difficult for you to figure out the next steps to take. From there, it's important to find the right plumber to help you with your plumbing problem. This is because you want to make sure the issue is taken care of quickly as well as effectively. When you need an emergency plumber in Woodstock, GA, the Kendrick Plumbing and Gas team can be there for you. Call today at 770-590-5006.
An Emergency Plumber for Every Need
One of the most common plumbing emergencies is a burst pipe. This can often happen when the water pressure in the pipes gets too high. If you notice a sudden increase in water pressure or if your water starts to come out in spurts, it's possible that you have a burst pipe. Another common plumbing emergency is a clogged toilet. While you may be able to take care of it with a plunger, it can sometimes indicate a bigger problem and the need for more extensive repairs. Other common plumbing emergencies to watch out for include:
Sewer backups: If you notice water backing up into your tub, shower, sink, or toilet, it could be a sign of a sewer line backup. This can be a health hazard in addition to having the potential to cause major damage.
Gas leaks: If you smell gas in your home, it's important to evacuate the premises immediately and call your gas company or a plumber that can provide gas leak detection and gas line repairs.
Water heater issues: If you notice that your water isn't as hot as it should be, it could be a sign of a problem with your water heater, which can be dangerous as well as inconvenient.
No matter what the plumbing emergency is, you need to make sure that you have a plumber on hand who can help. Our team can be there to lend a hand with a wide range of plumbing issues so you can always be certain of getting the help you need.
Reach Out Today
Like we've said before, if you're dealing with a plumbing emergency, don't panic. Kendrick Plumbing and Gas is here to help. When you need an emergency plumber in Woodstock, GA, just reach out to us. You can give us a call at 770-590-5006.
Emergency Plumbing Repairs From repairs for burst pipes to help with clogged drains, we can help with any plumbing emergency.
Gas Line Services We provide a wide range of gas line services from leak detection to repairs. 
Plumbing Pumps No matter the type of plumbing pump you have on your property, we can be there to help.