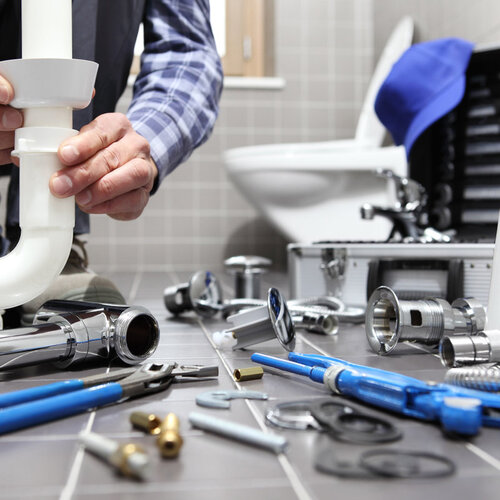 Efficient Plumbing Solutions & Friendly Service
We offer excellent service on all toilet repairs and installations. Get better water flow, eliminate clogs, and save money with expert support from the local plumbers at Kendrick Plumbing and Gas! We've been the leading plumbing company in Atlanta, GA for years, and we're here to respond to your call for service day, night, and on the weekends. We'll be there quickly in an emergency, or our team will design a new toilet installation plan for your new home. Discover the benefits of modern toilets that use less water, make less noise, and last longer. We have great deals on the best toilet models, and our team is excited to work with you today!
Dial 770-590-5006 to book an appointment or ask questions about our plumbing services!
New Toilet Installation
The Kendrick Plumbing and Gas team installs the latest new toilets for your home's bathrooms. Most people don't realize how terrific new toilets are until they're in. Older toilets clog much more frequently. They're also louder and less comfortable. Modern toilets feel better and work longer. They're a fantastic upgrade for any home, and renovating bathrooms usually gives homeowners some of the best return on investment compared to other rooms in the house.
Get a free estimate on new toilet installation for your home and talk to us about what you need. We take care of everything related to installation, and we can dispose of your old toilet once we're finished.
Expert Toilet Repair
Are you experienced trouble with your existing toilets? We'll be there in a flash to fix clogs, leaks, and any other issues. Whether the problem originates in your sewer system or your toilet tank, we'll have an expert plumber in your house in no time to get things working again.
Toilets that stop working are often an emergency. As a result, we offer services around the clock to get your plumbing back online. We use specialized tools to find what's wrong and fix the problems to limit their impact. Don't live with the stress of having to grab the plunger all the time. Get professional plumbing service from local plumbing experts today.
All of our work is backed by our 100% service guarantee. We'll get your plumbing working again and ensure you get the toilet performance you deserve. Our technicians will find ways to keep your toilets working better and keep them going for years. Talk to us about what you need, and we'll take care of the rest!
Find out why homeowners across Atlanta, GA turn to us whenever they need professional toilet repair or any other plumbing solutions. Dial 770-590-5006 to book an appointment and get the support you need!