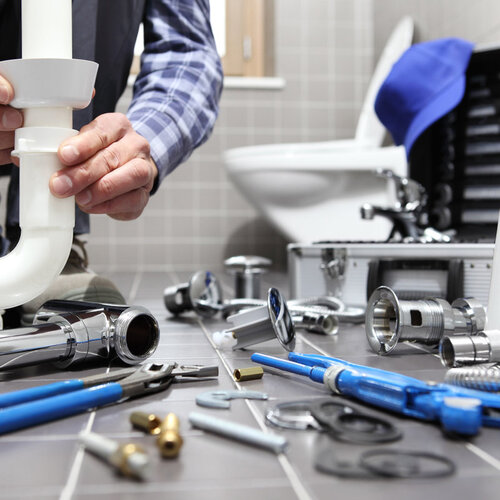 Dealing With a Damaged Toilet
The toilet is an essential part of every household, and while most people don't want to think about it, it should not be taken for granted. It is important to maintain the functionality of the toilet so that it can be used when needed. A damaged toilet can result in a number of problems, such as water leakage, poor flushing performance, and even structural damage to your home. When you need toilet repair and installation in Marietta, GA, Kendrick Plumbing and Gas can be there to provide the high-quality service you need. Call 770-590-5006 to schedule your service.
Signs You Need Toilet Repair
There are a few common problems that can occur with toilets, and it is important to be aware of them so that you can take action as soon as possible. One common problem is a leaky toilet. If you notice water leaking from the base of your toilet, it is important to have it repaired right away. A leaky toilet can waste a lot of water and lead to higher water bills. Another common problem is a clogged toilet. If your toilet is clogging frequently, it is likely that there is an issue with the drainage system. Our professional plumbers can clear the clog and make sure that your toilet is functioning properly again. We can also provide help such as drain cleaning and sewer line cleaning to prevent the issue from occurring again. A toilet that refuses to flush is another common issue that needs to be addressed. A toilet that won't flush properly can be very frustrating, and it may even lead to sewage backup in your home.
Our professional plumbers will be able to take a look at your toilet, identify the problem you are having, and make the necessary repairs so that it flushes like new again. Additionally, after troubleshooting the issue our skilled plumbers can identify whether a full toilet replacement may be necessary to restore your toilet and your bathroom to the best condition possible. If a replacement is necessary, we can provide you with the toilet installation you need. No matter what kind of problems you are having with your toilet, or even if you just want to install a new toilet as part of a bathroom renovation, our team can be there to help.
Reach Out for Service
No matter the kind of problem you are having with your toilet, our team can be there to help. This begins with identifying the cause of the problems you are having with your toilet and from there, providing you with the high-quality toilet repair and installation you need so you don't have to worry about your toilet any longer. If you are searching for toilet repair and installation in Marietta, GA or the surrounding area, get in touch with the Kendrick Plumbing and Gas team to schedule your service. You can reach us by calling 770-590-5006.