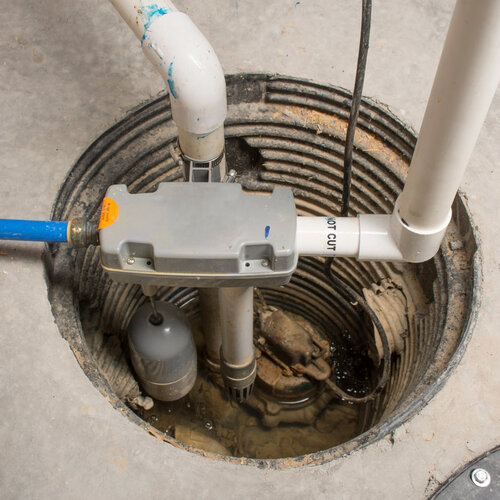 Call Now for Quality Plumbing Support
Sump pumps play a vital role in household plumbing. They keep water out of the basement and crawl spaces, preventing water damage to your foundation and floors. Without sump pumps, there's an increased risk of mildew, mold, and water damage. These trusty appliances monitor the level of water in the ground. Once the sensor in the pump senses there's too much water, it begins to pump, pushing the water up and away from your house. At Kendrick Plumbing and Gas, we offer expert support for all sump pump repair and replacements to give you peace of mind knowing your home is ready for any heavy rain or plumbing emergency. Homeowners in Atlanta, GA turn to us when they need quality support at affordable prices.
Call __PHONE__ to learn more about our sump pump services and book an appointment with our team!
Expert Sump Pump Repair
We know how to keep your sump pump in great shape for longer! Whether it's routine maintenance or responding to an emergency, you can turn to Kendrick Plumbing and Gas when you need help with your pump. We'll treat your home like it were ours, giving you honest recommendations designed to save you money and keep your plumbing moving. We're proud to service Atlanta, GA with the latest plumbing solutions and the most experienced technicians in the area. Our team can be there quickly to diagnose any issues and take care of repairs the same day.
Professional Sump Pump Replacement
When repairs start adding up, it's likely time for a sump pump replacement. Modern sump pumps last for years, but they eventually wear out. We'll let you know when replacement is the best option or when there's still room for more affordable repairs. We have a large supply of sump pump models, so we'll help you choose the best one based on your budget and performance needs. Keep your plumbing system strong with a working sump pump that's built to last.
Call us today at 770-590-5006 to hear about our plumbing solutions and schedule the next available appointment with our team!