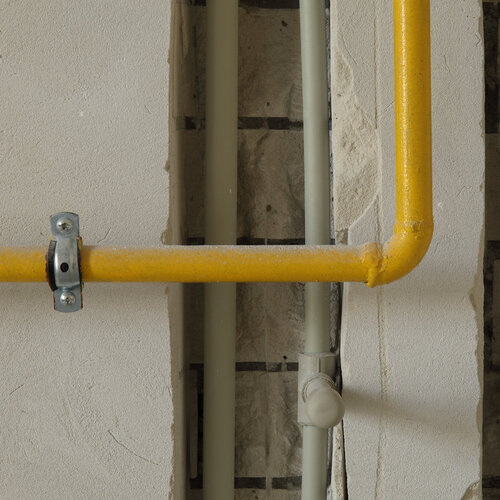 Expert Gas Line & Appliance Service
Kendrick Plumbing and Gas is here to care for all your gas line needs. We're the team to call whether you need a new line installed or you need emergency gas leak repair. Our team has the best gas leak detection equipment available to manage risks and keep your family safe. We service all gas lines in the greater Atlanta, GA area, so call us today and tell us how we can help! Our certified plumbers will know how to improve your gas line performance and reduce long-term risks. We deal with issues like rusted lines, complex installations, gas appliances, and anything else you need. With 24/7 plumbing support, gas line solutions are always only a phone call away.
Book an appointment with an expert technician or learn more about our gas line services by calling 770-590-5006!
Complete Gas Line Solutions
Kendrick Plumbing and Gas will handle any type of gas line installation, remodeling, or repair you need in Atlanta, GA. We use the best materials to install new lines, fix broken connections, and install high-quality gas appliances. As a result, more and more homeowners are switching to natural gas because it's affordable, eco-friendly, and safe. Here's a look at some of the gas line services we provide:
Gas Leak Detection – We look for and find leaks to prevent safety issues and keep your lines working reliably.
Gas Lamp Repair/Install – Outdoor gas lamps save energy and are fantastic for grilling or a lovely evening on the deck.
Gas Grill Installation – If you love to cook outdoors, talk to us about gas grill installation and how it can make your life easier.
Gas Line Installation – We offer new line installation to help you make the switch to natural gas or get your new home ready for completion.
Gas Generator Installation – Generators are a fantastic idea for people who want to be prepared for anything.
Gas Log Installation – Gas logs are a safer alternative to wood fires. They burn cleaner and require less cleanup.
These are some of the services we provide homeowners in the local area. In addition, if you need any gas line repair or installation service, we're here to help! Discover why we're the leading local plumbing company in the area, and get a free estimate for your home.
What is gas line maintenance?
Utility companies usually handle scheduled gas line maintenance. However, you'll need professional plumbing assistance if anything ever goes wrong with your gas line or you need to replace parts.
Are gas appliances better?
Gas appliances are fantastic because they deliver excellent performance at an affordable price. Cooking, heating, and other gas-powered jobs are much faster.
Dial 770-590-5006 today to learn more about our gas line offerings and schedule an appointment with one of our licensed technicians!