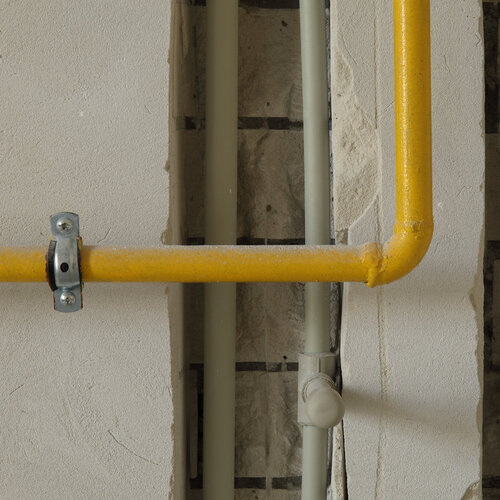 Keeping Your Home Safe
Keeping your gas line in good condition is important for the safety of your home and family. A gas line in poor condition can lead to dangerous and costly gas leaks, which is why it's important to have it inspected and repaired regularly. If you notice any signs that your gas line is in poor condition, be sure to have it checked out by a professional who has experience dealing with gas lines. This way you can identify any problems before they become far more costly to deal with and far more dangerous. If you think you may need help with gas lines in Atlanta, GA on in the surrounding area, the team at Kendrick Plumbing and Gas can be there to help. Give us a call at 770-590-5006.
What You Need to Know About Gas Lines
There are many things that may indicate that your gas line is in poor condition and needs to be inspected and possibly repaired. This can include visible damage to the gas line as well as rusting or corrosion. You may also notice problems around your gas meter such as discoloration.
One of the most obvious signs you may need help with your gas lines, and one that could indicate possible danger, is unusual odors. If you smell gas in your home, which generally has a sulfuric or rotten egg scent, it's important to take action right away. Do not try to locate the source of the gas leak yourself – instead, leave your home and reach out for gas leak detection from a professional.
This is one of the many services we provide for gas lines. In addition to identifying gas leaks, our team can help with a new gas line installation if necessary. We can also be there to help with the installation of gas appliances and other gas-powered items such as lamps and grills. The proper installation of these items not only helps ensure they stay in good working order but prevents the variety of problems that could occur due to poor installation, some of which can even be dangerous.
How is a gas line maintained?
A gas line is typically maintained by a utility company. The company will regularly inspect the gas line and make repairs as necessary. If you have a problem with your gas line, a plumber who is specialized in working with natural gas can provide you with assistance.
How can I tell I have a gas leak?
If you have a natural gas leak, you may smell a "rotten eggs" odor. You may also see a hissing or whistling sound coming from the area of the leak. If you see these signs, it is important to leave the area immediately and call your utility company and a plumber that can provide help such as gas leak detection.
Do I need professional help to install gas appliances?
It is generally recommended that you work with a professional to install gas appliances in your home. A plumber who has experience working with natural gas can ensure that your appliance is installed properly and safely. They will also be able to provide assistance if you ever have any problems with your gas line in the future.
Reach Out for Service
No matter the kind of assistance you are looking for, we can be there for you. Our team provides a range of gas services, so when you are looking for help with gas lines in Atlanta, GA or the surrounding area, you know you can get the help you need when you come to us. To schedule your service, reach out to us at 770-590-5006.