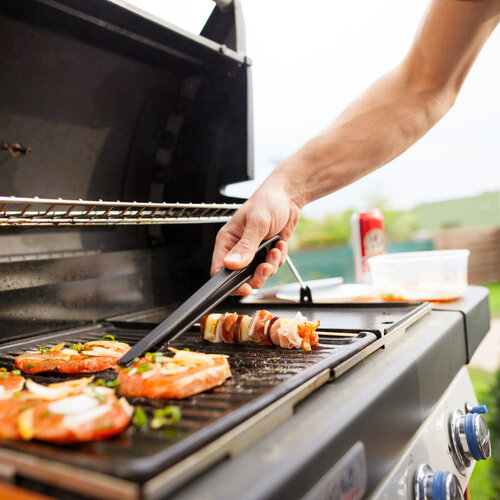 Outdoor Cooking Has Never Been More Fun!
Natural gas grills are a fantastic option for homeowners across Atlanta, GA. At Kendrick Plumbing and Gas, we help homeowners with gas grill installation when they make the switch from propane or want to renovate their outdoor spaces. Behind propane, natural gas grills are the most common outdoor grill. Natural gas is safe, affordable, and efficient. It makes grilling and cooking a joy outdoors. The right grill can improve outdoor living spaces and increase property values. Our clients turn to us for fast and effective gas solutions, including help choosing the best grill and getting the best deal on the installation. Our technicians will work with any property type and design a custom installation that fits your style preferences and budget. Get a free estimate on gas grill installation and learn more about our process by contacting us today!
Book an appointment or ask questions by calling 770-590-5006 now!
The Benefits of Gas Grill Installation
Modern homes look terrific with gas grill installation that fits into brick or stone structures outdoors. They become part of the house and make entertaining so much more fun. Choosing the right gas grill is essential because, when done correctly, it becomes a semi-permanent house feature. Ideally, you'll get years of use out of the grill and pass it on to the next owner should you ever sell.
Most homeowners use propane grills, but some choose to upgrade to natural gas because they want the convenience of no refills or taking empty tanks to the store. With a natural gas grill, you get a permanent connection that turns on instantly, burns clean gas, and is safe. You'll never run out of gas before a barbeque unless you forget to pay the gas company.
Our team has years of experience working with clients on gas grill installations. In addition, we also can help with repairs, gas leak detection, gas line replacement, and other services. We're the leading gas and plumbing company in Atlanta, GA, and our team is here to help you get the most out of a beautiful new gas grill.
We can help you decide on the perfect grill for your space, and once you have it, our team will be there in a flash to install it and get everything ready.
Call 770-590-5006 to schedule an appointment or get a free estimate on installation services!