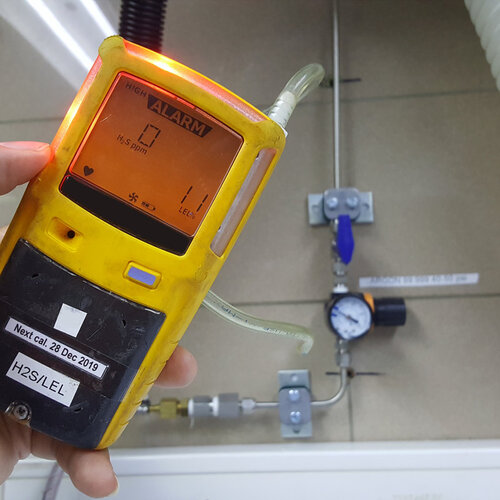 KeepinStay Safe with Support from Kendrick Plumbing and Gas
Gas leaks are an obvious safety concern for homeowners in Atlanta, GA. In addition, they can create performance issues that leave you without reliable heat. At Kendrick Plumbing and Gas, we take gas leak detection seriously and work around the clock to respond to your calls. If you detect or suspect a gas leak at home, call us 24/7 for prompt plumbing support. Our team can swiftly find the leak and stop gas from spreading indoors or leaking outside the house. We do our best to keep you safe and ensure good long-term gas line performance. Avoid any health concerns by getting the expert plumbing support you deserve for your home.
Get in touch with a gas leak detection and repair expert today by calling 770-590-5006!
The Risks of Residential Gas Leaks
Gas leaks are a significant health and safety risk. They're so dangerous because they are challenging to detect. As a result, people become accustomed to the gas smell or don't notice it, increasing their inhaling time. Minor cases can make a person sick. However, they can also be fatal.
If you suspect a gas leak in your house, you and everyone else inside should vacate the premises as quickly as possible. Then, call us to schedule an emergency gas line repair. If you're worried about a potential leak, we also offer gas leak detection services to give you peace of mind and keep your gas lines in great shape.
Call a professional plumber whenever you hear gas hissing from appliances or directly from your gas line. Other signs of a potential gas leak include gas smells, higher gas bills, light-headedness, nausea, and other illness symptoms.
Expert Gas Leak Detection
If your gas leak is on the portion of the line on your property, the gas company will tell you to call a plumbing company for gas leak detection and repair. Once at your house, we'll use advanced techniques to find the leak quickly and limit exposure. Of course, it's always wise to ask a professional to handle any gas leak repairs to limit safety risks.
The main cause of gas leaks is decaying or old pipes, so we know where to look. We also use high-quality materials for repairs to extend the lifespan of your pipes and prevent future leaks.
Call 770-590-5006 to get in touch with a gas leak detection expert and schedule an appointment!