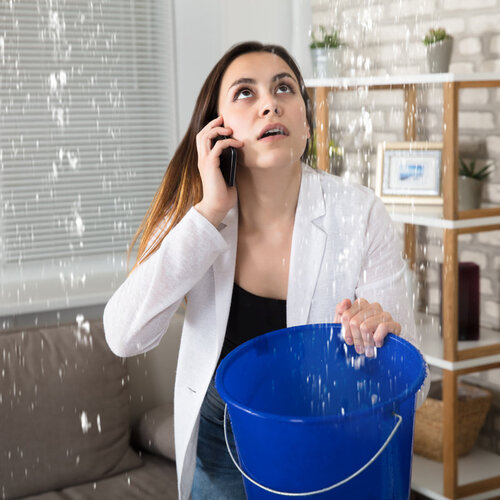 Get Help With Your Plumbing 911
Plumbing emergencies are always frustrating. When something goes wrong with your plumbing, it can be tough to get help quickly. And even when you do manage to find someone to help you, it's often expensive and time-consuming. That's why we've made it our mission to be there and give you the help you need, no matter the plumbing problem you are facing. For an emergency plumber in Roswell, GA, reach out to the team at Kendrick Plumbing and Gas. Call today at 770-590-5006.
An Expert Emergency Plumber in Your Area
One of the most important things to do when it comes to plumbing is to know how to identify an emergency. There are a few different signs that you can look out for, including flooding, overflowing drains, and strange noises coming from your pipes. If you notice any of these signs, it's important to call a plumber right away. Sometimes these may not seem like serious issues, but if you delay getting help, many problems can lead to far bigger issues. Some plumbing emergencies to look out for include:
Leaking pipes: If you notice any leaks in your pipes, it's important to get them fixed right away. These leaks can cause extensive water damage to your home if they're left unchecked.
Overflowing drains: If one of your drains starts to overflow, it's likely because there's a clog somewhere in the system. This can quickly lead to flooding if it's not addressed.
Strange noises: If you hear odd or unusual noises coming from your pipes, it may mean that there's something wrong with them. This could be a sign of a clogged pipe, so get the problem fixed as soon as possible to avoid potential damage.
If you're ever in doubt, it's always best to err on the side of caution and call a plumber. Trying to fix a plumbing problem yourself can often make the situation worse, especially if you don't have much experience in dealing with plumbing issues. And if you're not sure what the problem is, a professional will be able to diagnose it quickly and get it fixed before it becomes a problem that's far more difficult and far more costly to take care of.
Reach Out Today
If you're experiencing a plumbing emergency, don't hesitate to call the experts at Kendrick Plumbing and Gas. We'll be there quickly to help you take care of the problem and get your life back on track. With years of experience in the plumbing industry, we know how to handle any type of emergency. Don't delay. When you need an emergency plumber in Roswell, GA, reach out to us. Give us a call at 770-590-5006.
Emergency Plumbing Repairs We can be there to help with emergency plumbing problems of every type.
Gas Line Services Reach out when you need assistance with your gas lines, from leak detection to repairs.
Plumbing Pumps We can be there to help with various types of plumbing types so you can get things back to normal.