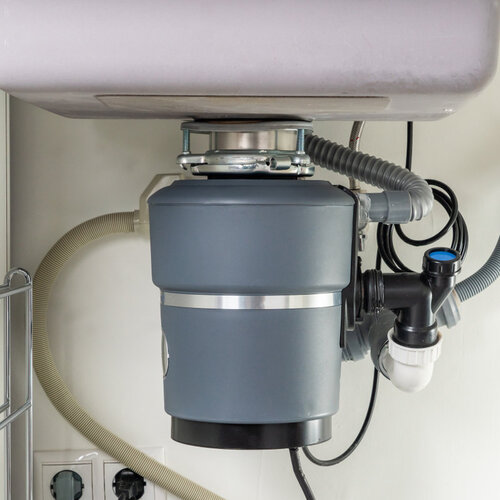 A Convenient Kitchen Tool
Garbage disposals offer one of the most convenient ways to get rid of food waste. By quickly grinding up waste, it becomes much easier to clean up after meals and keep your kitchen smelling fresh. Garbage disposals can also be helpful in preventing problems in your drains because they grind food waste into small pieces that are less likely to cause clogs. These are kitchen tools that offer homeowners convenience in many different ways. However, they can also be prone to breaking down, and when you need garbage disposal repair in Marietta, GA, you can count on the Kendrick Plumbing and Gas team to give you the help you need. Give us a call at 770-590-5006 if you need help with your garbage disposal.
Help for a Range of Common Problems
While many homeowners find their garbage disposals to be incredibly helpful tools, there are many different problems that can arise with these appliances. Some of the most common problems include:
Clogs: The grinding action of the disposal can cause food waste to accumulate and form clogs in your drains.
Motor problems: The motor that powers the grinding blades can burn out or overheat, causing the disposal to stop working.
Leakage: A damaged seal or gasket can cause water to leak from the disposal.
If you are experiencing any of these problems, it is important to call for professional garbage disposal repair in order to get your appliance back in working order. Trying to fix these problems on your own can often make them worse, so it is best to leave it to the experts.
Some things to look out for that can indicate problems with your garbage disposal include obvious signs of a problem with the unit such as leaks along with less-obvious signs, such as strange noises coming from the garbage disposal or a failure of the blades to correctly grind the food waste placed inside. If you notice any of these problems, or if your garbage disposal just stops working altogether, don't hesitate to reach out for help.
Offering Effective Garbage Disposal Repair
The team at Kendrick Plumbing and Gas offers effective garbage disposal repair that can get your appliance back in working order quickly. We have a team of experienced and certified technicians who have the skills and knowledge necessary to properly diagnose any problems you may be experiencing. From there, we can provide you with the garbage disposal repair you need. Additionally, if the problems with your garbage disposal have left it beyond repair, our team can be there to help with the installation of a brand new garbage disposal unit for your kitchen. When you need garbage disposal repair in Marietta, GA or the surrounding area, or other emergency plumbing and gas line services, we can be there to help. Reach out by calling 770-590-5006.