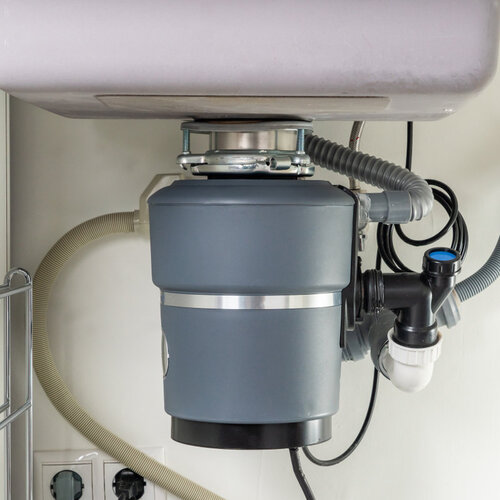 Call for Expert Plumbing Service Today
Garbage disposals are a kitchen workhorse. They're fantastic for cooking and cleaning, keeping trash cans empty, and drains clear. These powerful appliances grind up food scraps to keep water moving through your pipes without getting stuck. If you're having problems with your garbage disposal or are tired of not having one, give the Kendrick Plumbing and Gas team a call for expert plumbing support. Homeowners in Atlanta, GA turn to us for custom plumbing repairs and installations at great prices. We have a large variety of garbage disposal units and parts to make any job fast and easy. Let us help you make working in the kitchen more fun with a working garbage disposal that lasts for years.
Dial 770-590-5006 to learn about our garbage disposal services and book a plumbing appointment!
Speedy Garbage Disposal Repair
Garbage disposals take a beating when you use them a lot. Eventually, one or many of the components can break, rendering your disposal useless. Also, without a working disposal, your risk of clogs and damaged drains increases because larger food scraps accumulate beneath your kitchen sink. At Kendrick Plumbing and Gas, we offer rapid garbage disposal repair to get your appliance working again, so you can keep doing what you need to at home.
We'll send an experienced technician to your house to inspect the unit and locate any issues. Then, we'll discuss what's wrong and get to work fixing it once you agree to proceed. Typically, our teams can add years to your garbage disposal's life at a great price you can trust.
New Garbage Disposal Installation
Whether you're building a new home, installing your first disposal in your kitchen, or replacing an aging model, we have the best deals on garbage disposals anywhere in the Atlanta, GA area. Talk to us about different sizes and power capacities. Then, we'll walk you through the benefits of certain appliances to help you make the right decision for your home.
Once you know what you want, we'll manage the installation from end to end, minimizing disruption to your schedule. We can dispose of any old disposals and train you on how to use your new appliance and keep it working for years.
Enjoy the comfort of having a working, durable garbage disposal in your kitchen. Take care of meal prep and cleanup without worrying about clogged drains or foul odors under your sink. We offer the best prices and customer service in the area, and our team is excited to hear how we can get started today!
Book an appointment with a certified plumber by calling 770-590-5006 today! We're here to answer your questions or give you a free estimate on any plumbing service.